Welcome Aboard
Current issue highlights: Chris-Craft Sail Yacht 35 feature, Cape Dory Typhoon review, Pacific 30 refit.
Speaking seriously: The Gunter Rig 101, Keel evolution Part 2 by Rob Mazza, Why sails fail, Nurdle's new centerboard, Head makeover, Electrical connections, AIS for the rest of us, Inverter essentials.
Lighter fare: That sinking feeling, There's no hiding added weight . . ., Reflections: Meeting Pendragon's liveaboards, Simple solutions: Battery Catch 22, Quick and Easys: Continuous rope loop and Night light, The view from here: Slippery slope.
---
What's New At Good Old Boat
Did we mention
New Zealand yet?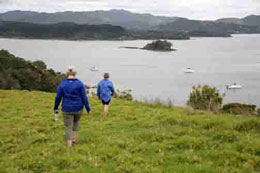 Karen and Jerry have returned from a terrific trip to New Zealand in which they chartered a Beneteau Oceanis 405 for 10 days in the Bay of Islands. Their blog tells all about it: https://goodoldboat.wordpress.com/. Come share the journey with them.
Brand New ebook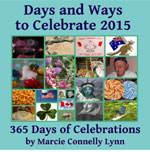 Marcie Connelly Lynn has published her second ebook on the Good Old Boat downloads site: AudioSeaStories.com. Called 365 Days of Celebrations, Marcie knows every day is a reason to celebrate and she tells you how. Her new book, downloadable in PDF format, is available for $2.99 along with two more ebooks she and husband David have written: Nine of Cups Guide to Anchors and Anchoring by David Lynn and Nine of Cups Caribbean Stories by Marcie.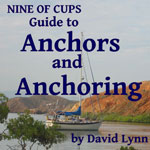 Download David's Anchoring book while you're there. He and Marcie have learned much about anchoring in the 14 years they've spent wandering the world under sail. Along the way they've talked to other cruisers, voyagers, yachties, and fishermen about their anchoring techniques and are sharing that accumulated wisdom in their second downloadable eBook.
Facebook Following Grows!
Good Old Boat has more than 4,000 Facebook friends, fans, and followers … and the list is growing every day. Thanks for "liking us," as they say!
Good Old Boat


Promote Your Page Too
And we Tweet too!


Yes. We're posting on Twitter these days. Join the fun @GoodOldBoat.com.
Blue and yellow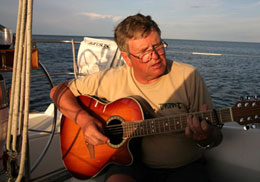 Tom Wells can't help writing and singing songs about sailing. The song he wrote for the editors about their two-boat dilemma (or is it a blessing?) is a particular favorite of ours. Karen writes about the song in her March 2015 editorial, The View From Here. Listen to the song for yourself. You may identify with her mixed feelings when she says this song always makes her cry.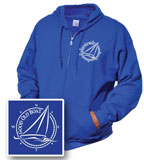 As the seasons change, so should your sailing wardrobe. Zip up a new Good Old Boat logo zip-front hooded sweatshirt in red, royal blue, or black for just $45 and sail when the spring breezes bite.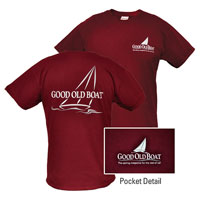 To the Big Logo T-shirt line we've added a Maroon short-sleeved shirt and a Gray Heather one as well. There's a Navy Big Logo T-shirt with a front pocket as well. People will catch the message on these . . . loud and clear with the big logo on the back! To order any of these T-shirts, or our logo ball cap, denim shirt, and sweatshirt, please visit our online Books and Gear page.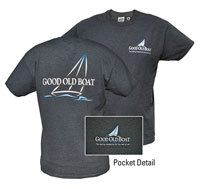 You asked for it! Good Old Boat is available as a digital subscription. Have it your way: paper subscription or digital subscription.
We also have individual copies (paper or digital) available. Back issues too (single copies or by the year)! That pretty much covers the waterfront, we think. And speaking of the waterfront, let's all go sailing!
---

Back To Top
---