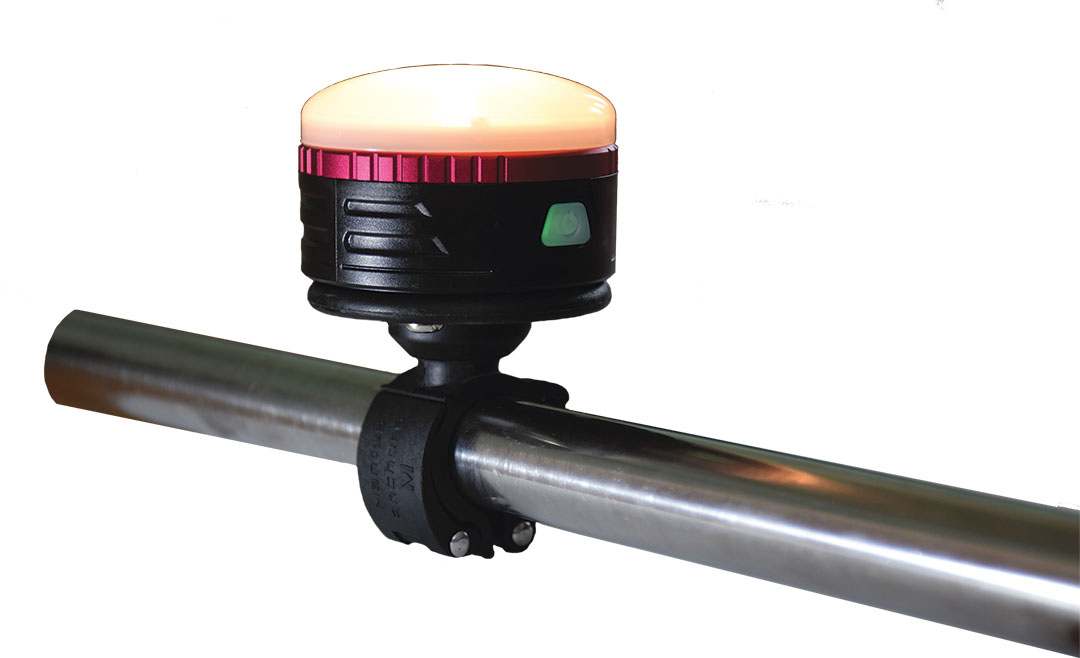 The LED revolution has seen a million rechargeable lights hit market—many for the marine market. I had one question on my mind when I received this Mantus Snap-On Light for review: Is there anything special about this one? As it turns out, yes, a few things.
I've broken a lot of cheap lights, and this light is neither cheap nor easy to break. Parts are made from PC-ABS thermoplastic and an aluminum alloy, and the light is ruggedly waterproof (rated IPX5). Not only have I kept it on deck for months at a time, I've used it as a work light in the bilge and dropped it in the water too many times to count. It's bright, but not glaring. It's mated to a clamp that perfectly fits the 1-inch stern rail (it can be ordered with clamps for 7/8-inch to 1 1/4-inch rail). Clipped to a pulpit rail, it makes an excellent bow work light. For the owner of a smaller boat, this light is probably all the cockpit and deck lighting that's needed. We frequently use this light as a supplemental anchor light. (Our cockpit is well-lit for security, and the low-level light makes our boat easy to see when rowing back to her at night. In a crowded harbor especially, we've never been comfortable with just a pinprick of light at the masthead, so easily lost in the background of stars and other masthead lights.)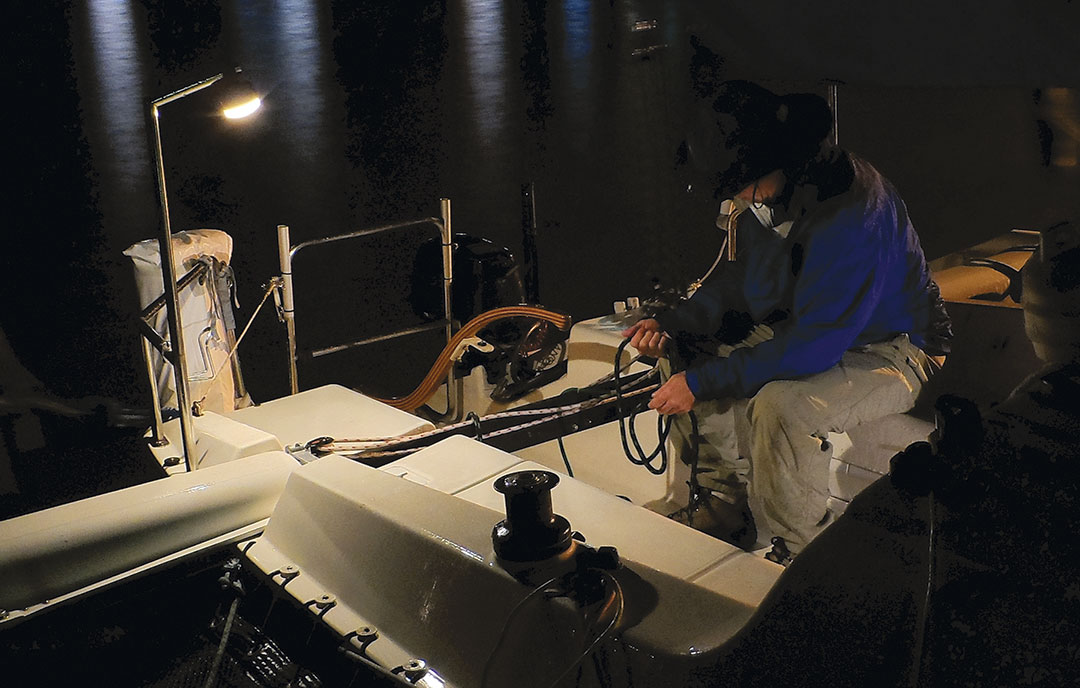 This light can be recharged from dead to full charge in 3.5 hours via a USB port. The light has five settings (high, medium, and low white light, red light, and a flashing SOS setting) and in the brightest 140-lumens, white-light setting, the battery lasts 16 hours. At the low 7-lumen white light setting, the light will shine for 120 hours.
I still need a flashlight and headlamp, but the Mantus Snap-On Light is my go-to light for illuminating the deck or working in the bilge.
For more information: mantusmarine.com