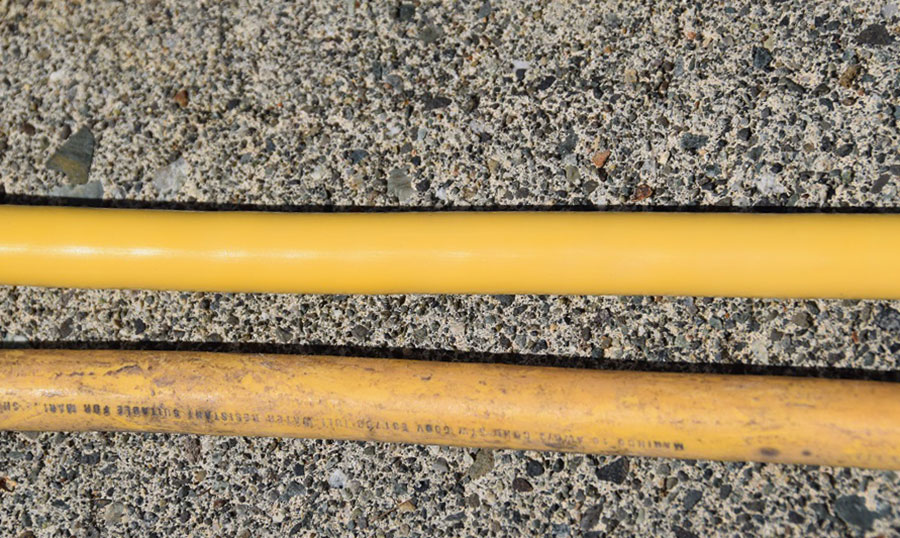 British Columbia winter months are cool and damp with short days, rain, and minimal sunshine. Having a heat source on board is essential to keep the mildew at bay and so we keep Natasha, our 1978 Islander Bahama 30, plugged in all winter. For the past 15 years, our yellow Marinco shore power cord has been subjected to everything the weather and dock can throw at it. Bright yellow and shiny when purchased, it had gotten dirty and sticky to the touch, not something I particularly wanted to handle.
I tried every marine-focused vinyl cleaner available, along with chemical and abrasive cleaners from the local hardware store. None were effective. And with 50 feet of cord to clean, I needed something effective.
Enter acetone. I donned some rubber gloves (the industrial type, not the disposable type, as acetone will dissolve thin vinyl or rubber) and gathered a bunch of small rags. I'd soak a rag in acetone and wipe a short section of cord clean before the acetone could evaporate. Multiple rags and multiple soakings made short work of all 50 feet of cord. This left the cord surface clean, but dry and dull looking, open to any contaminate. To protect the surface, I applied 3M Ultra Performance Paste Wax over the entire length, buffing it to a shine when the wax dried. The cord looks and feels like new with a minimum of time and expense.