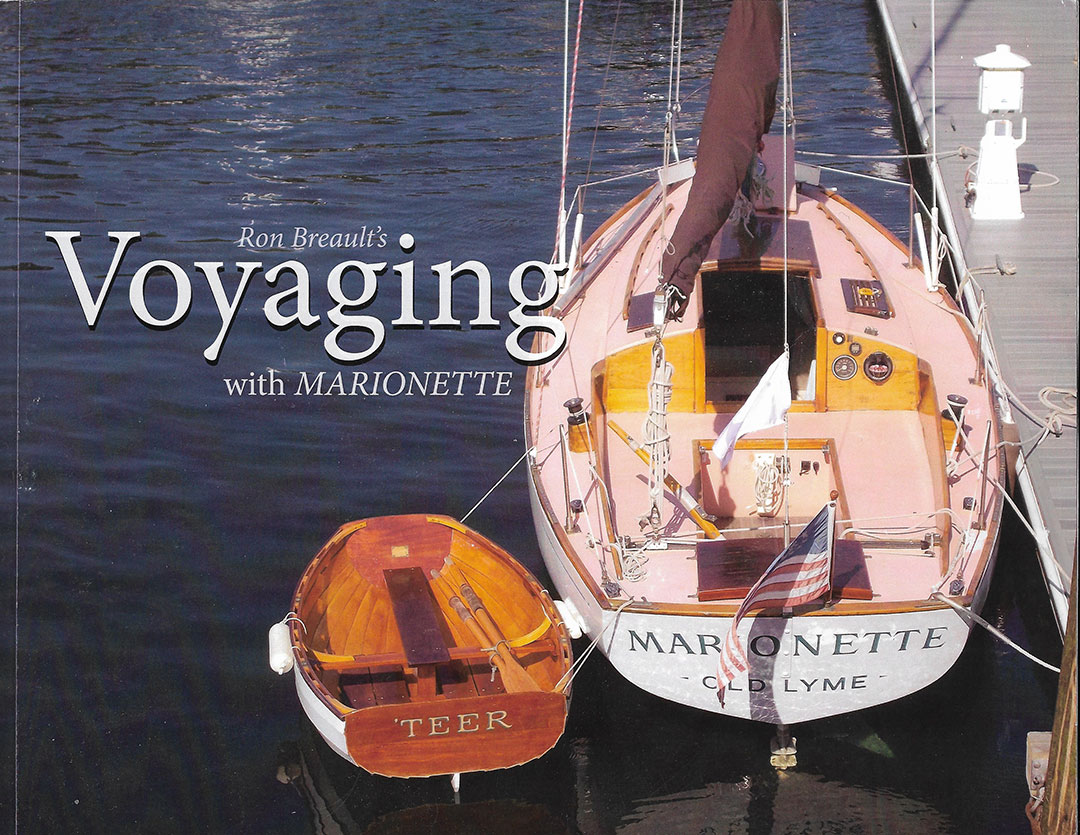 Amongst the hundreds of sailors I've known, only one kept the same boat nearly his entire life; she was a sweet 17-foot Silhouette, with bilge keels, that my friend Bob maintained flawlessly, at minimal cost. If Bob perceived that she required some improvement, he generally made the part himself—metal or wood. Over the winter he would labor deliberately over the part in his workshop, pausing at a decision point to thoughtfully puff on his pipe.
Everyone else I have known has owned a list of boats longer than three generations of their family tree.
That is, until I began corresponding with Ron Breault, 25 years ago, via letters and email. In 1995, Ron bought a 1960 S&S-designed Dolphin 24, built by Marscot Plastics for George O'Day's new company in Massachusetts. After sailing his way through a succession of small cruisers, like a Columbia 9.6, and the Atlantic one-designer keelboat racer, Ron fell head over heels for the Dolphin and decided the marriage was till death do them part. This partnership is the subject of his book, Voyaging with Marionette, a comprehensive scrapbook of their years together. He treats Marionette as if she were a sentient being, attributing to her such willfulness as, "Marionette wanted to cruise Maine."
Like my old friend Bob, Ron does all the work on and surrounding Marionette. His restoration of the boat is well documented in text and photographs, including photographs of all his power tools, and step-by-step accounts of the barn he built to properly house Marionette during the rough Connecticut winters. He even wrote an essay on why he decided to write the book, as if love weren't sufficient reason. Then there is the wood Ian Oughtred-designed dinghy he built for towing behind his treasured partner, and development of a class website, Dolphin24.org.
While many of the tangential forays are scantily tied to his main subject (such as a copy of the remarks he gave at the memorial service for the old gent who regularly crewed for club races), they have an endearing quality, each a proof of his everlasting devotion to Marionette.
Along the way Ron met a lot of interesting folks, not the least of whom were Olin Stephens, Rod Johnstone, Bill Shaw, John Rousmaniere, and photographer Benjamin Mendlowitz. The sheer variety of clippings, photos, and anecdotes make the book fun to browse regardless of the boat to whom you are wedded.
This title is not widely available. To order: marinermedia.com.