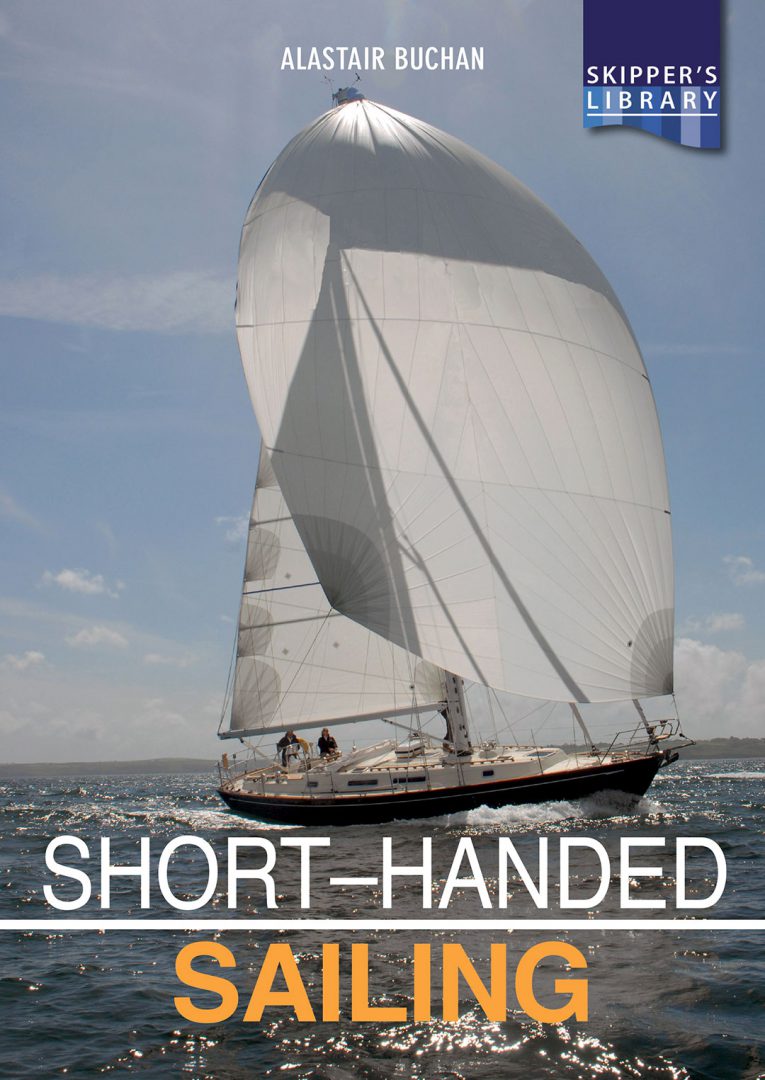 This book is a manual, a fundamentals textbook for managing a sailboat when crew is short or non-existent. That is not say its message is aimed at solo-circumnavigators or adventure-minded bluewater cruisers. To the contrary, the author makes the point clear from the get-go that the contents of his book are just as much for daysailors and cruising couples. Buchan also champions the notion that sailing is a voyage no matter the distance.
The book is organized according to tasks common to any sailing crew, but analyzed from the perspective of single or short-handed crew. The meaning of single-handed crew is obvious, but Alastair defines short-handed crew as consisting of one or two other crewmembers, be it sailing couples, sailing families with small children, inexperienced crew, and/or sick, wounded, or otherwise incapacitated crew. Yes, there are books geared towards those yachtsmen who go to sea for months on end and traverse the true wilds of the globe, but the essence of Short-Handed Sailing lies in its focus on the tasks and incidences that most often occur within several miles of a marina. With chapters titled The Boat, Evolution: Sail Handling and Heavy Weather, this volume leaves no stone unturned. Sleep Management takes the reader far beyond sailing tasks alone and delves into the psychology of sleep and its effects on physical and emotional performance, important considerations for planning and implementing schedules and task assignments on longer routes.
The various checklists created and used firsthand by the author, are practical tools that can be used aboard any yacht for a wide range of applications, and easily tweaked to suit a variety of voyages. The Passage Planning Checklist and Watch-Keeping Schedules (for two and three-person crew) seem particularly useful. And, if you happen to be reading his book electronically, take a screenshot, print and store a copy someplace dry to be filled out as needed. Such is the practicality of Alastair's book. Short-Handed Sailing is ideal preparatory reading for sailing with only the breeze in your hair, a landlubbing companion or two, or suddenly short-handed a thousand miles from nowhere.
Short-handed Sailing, by Alastair Buchan (Fernhurst Books, 2019; 168 pages)