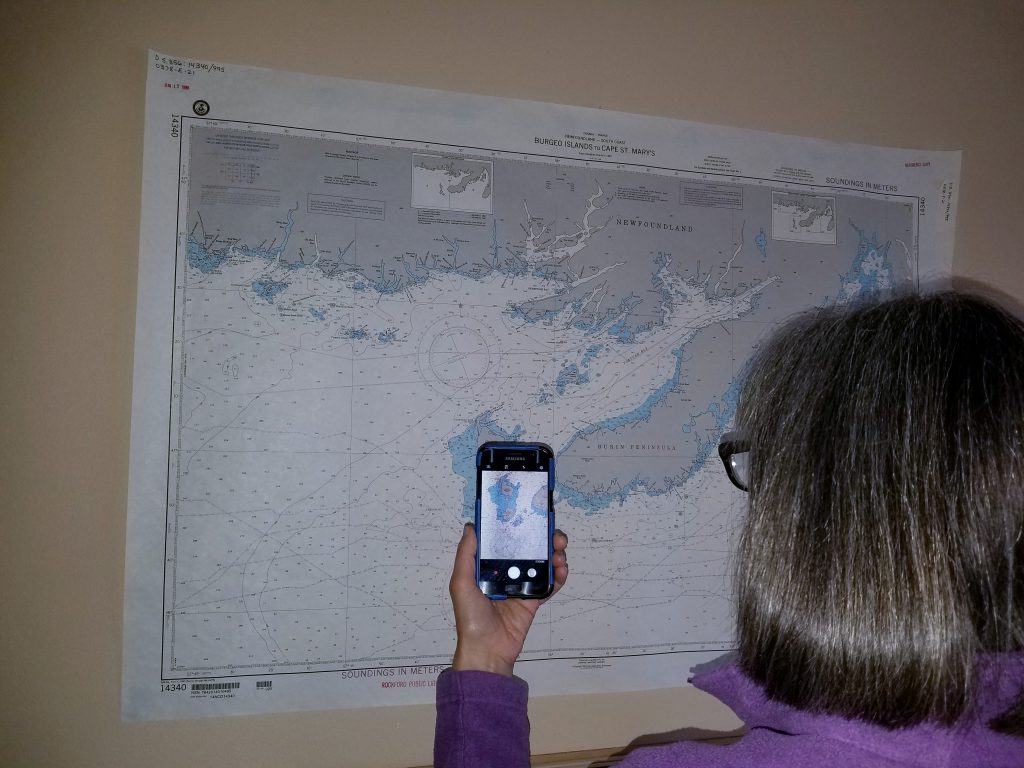 I sail a MacGregor 26D. It does not have a chart table. We don't even carry much in the way of charts, because using charts in the cockpit takes a lot of room and just when we need to look at details closely…well, it's hard to do that and steer at the same time.
But I came up with a charting hack. I found that if I use my smartphone to take high-resolution photos of a chart, or even the relevant pages of a chartbook or guide, I can later use these photos to great advantage while underway.
My phone is easy to hold with one hand, and close to where my eyes can best read it. I can zoom in on the photo for a very intimate look at each hazard or detail (such as reading buoy identifications) or zoom out and scroll along a coast line or get an overview of my course. I've used this hack for both large-scale and small-scale charts.
In addition, I'll also use Google Maps on my phone to pin-point our location in satellite view and obtain an aerial perspective of a new harbor we are about to enter—this is great for spotting potential shallow areas. It always makes for safer, easier approaches when I have advance knowledge of what I'm about to encounter.
The phone does not blow around the cockpit. It does not need to be rolled up to put away or flipped through to find the right page. Most phones tolerate getting a little wet. My technique could be used to bring to the cockpit all sorts of resources needed while navigating underway, even if they're simply redundancies to information stowed below.