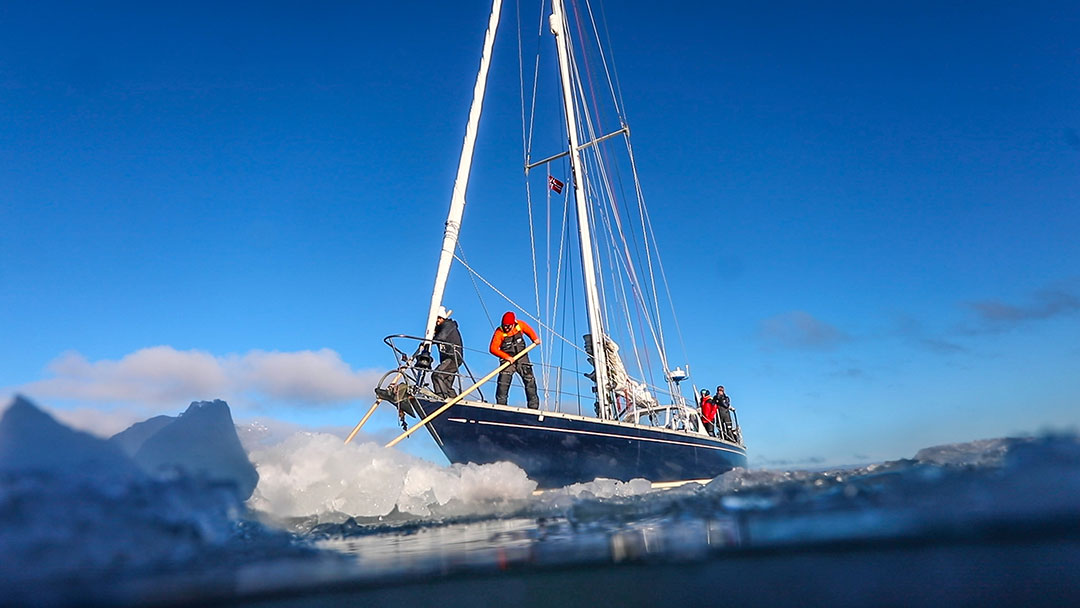 In the world of sailing vloggers, few crews are better known than the Delos crew. They have sailed around the world with their cameras rolling and have a loyal tribe of followers for every nautical mile of their journey. I'm not one who regularly watches any sailing vlogs out there, but give me a documentary about a remote sailing location and I'm in.
80° North is a four-part documentary series that chronicles the adventures of two popular sailing crews—Delos and Isbjorn—as they explore the relatively unknown arctic waters of Svalbard. Over a three-week expedition, the crew sets out in search of glaciers, polar bears, and 80 degrees North lattitude.
The series was a little slow to start; the entire first episode and some of the second focuses on who's who of the crew, and why we should care. This footage was a bit drawn out. I'd have preferred to see more detailed trip preparations for such an extreme journey. Fortunately, they did cover that you are required to carry a shotgun for protection in the event you find yourself facing off with a polar bear, which, is a very important detail.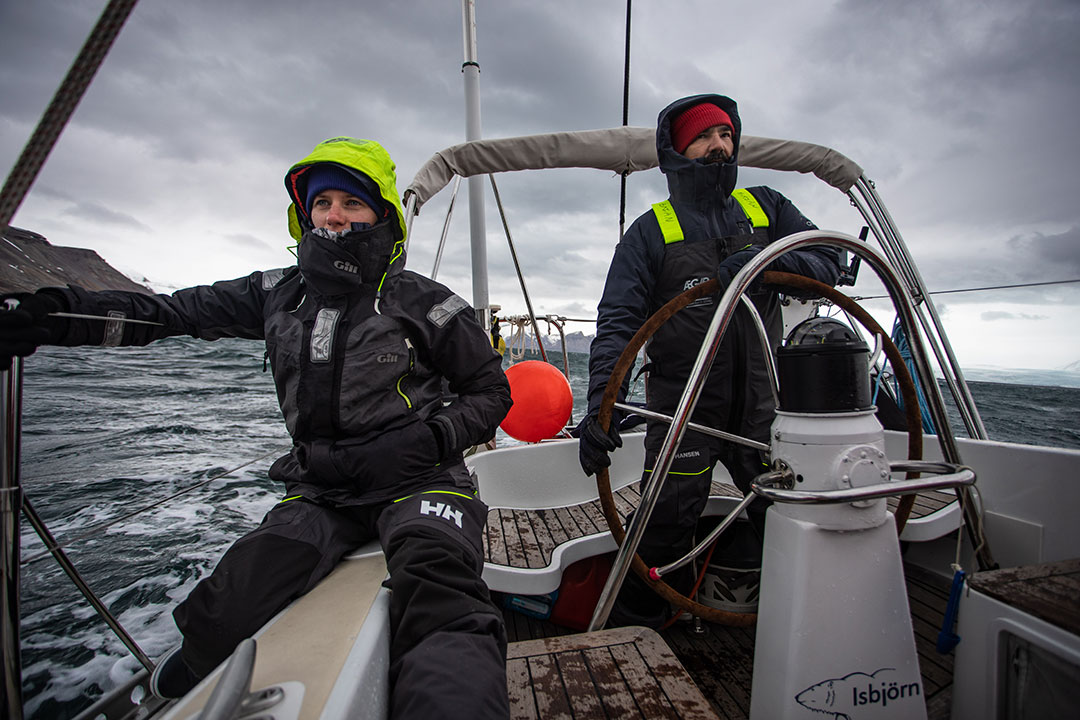 Once the crew started sailing, my interest piqued. The scenery of Svalbard is truly breathtaking. The beauty of the powder-white glaciers is only magnified by the awe-inspiring encounters the crew has discovering arctic wildlife in its natural habitat. Each exciting discovery is tinged with the sobering impacts that global warming and human influence have on these populations. The cinematography is exceptional, at its peak when the crew happens upon a pod of beluga whales and captures their melodic singing via hydrophone.
The series is not without a little drama. Captain Andy Schell shares, "The Arctic will kill the unprepared," and his responsibility for his crew weighs on him the entire journey. The crews are on constant lookout for crumbling glaciers, ice floes, bergy bits and growlers – all things these warm weather sailors don't typically face. The cold temperatures, strong winds and shifting landscapes necessitate 24-hour watches even while at anchor. Every trip ashore requires a watch crew stay aboard to monitor conditions in case of a turn for the worse.
While many of the challenges the crews faced on their journey were expected, the most surprising part of the series came during a big reveal at the end, when viewers see the face behind the series voice-over, so be sure to watch until the end! 80° North can be viewed via a pay-what-you-think-is-fair model, so head on over for a sail on top of the world.