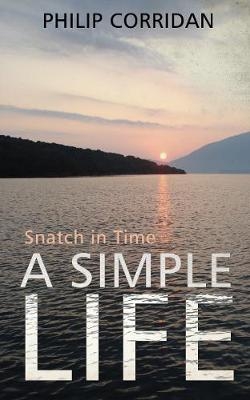 As the title suggests, protagonist Paul Williams lives a simple life. He's a single dad living aboard a 26-foot plywood boat, moored in an almost abandoned marina known as Davison's Dyke, near East Anglia on the English Channel. He doesn't own a car, so he commutes to his job as a math teacher at the local college by bicycle and train. But when his ex-wife decides to remarry and move, taking their precocious 4-year son with her, things get really complicated, really quickly. Paul starts working out a plan to kidnap the boy; he gets involved with a few ne'er-do-wells who send him to Holland to pick up "a few packages" which could help finance his kidnapping plot; he has a brief but torrid affair with a married student that could jeopardize his already tenuous position at the college; an older woman asks if he'd help sail her 42-foot Choy Lee to the Canaries. Suddenly, Paul's life is no longer simple—and the setting for a good novel is in place.
A Simple Life moves along nicely, doesn't get bogged down with a lot of useless detail, and has just enough intrigue to keep us wondering what will happen next. About halfway through, the author takes us 20 years into the future, and from that point on chapters alternate from the present to the future. It's an interesting device, and for a while I wondered what the heck was going on, but by the end of the book all the loose ends have been neatly tied up.
Many of the components of A Simple Life are things most of us can identify with, to a greater or lesser degree. Who among us hasn't fantasized about moving on to our boats and leaving the 9 to 5 world behind? A few of us may have even wondered what it would be like to smuggle something… A Simple Life is a good yarn that can answer that wondering, a great way to spend a few hours and transport to someplace else.
A Simple Life: snatch in time, by Philip Corridan (Self Published, 2020; 170 pages)