Swell: A Sailing Surfer's Voyage of Awakening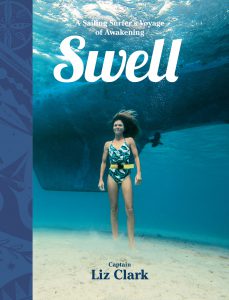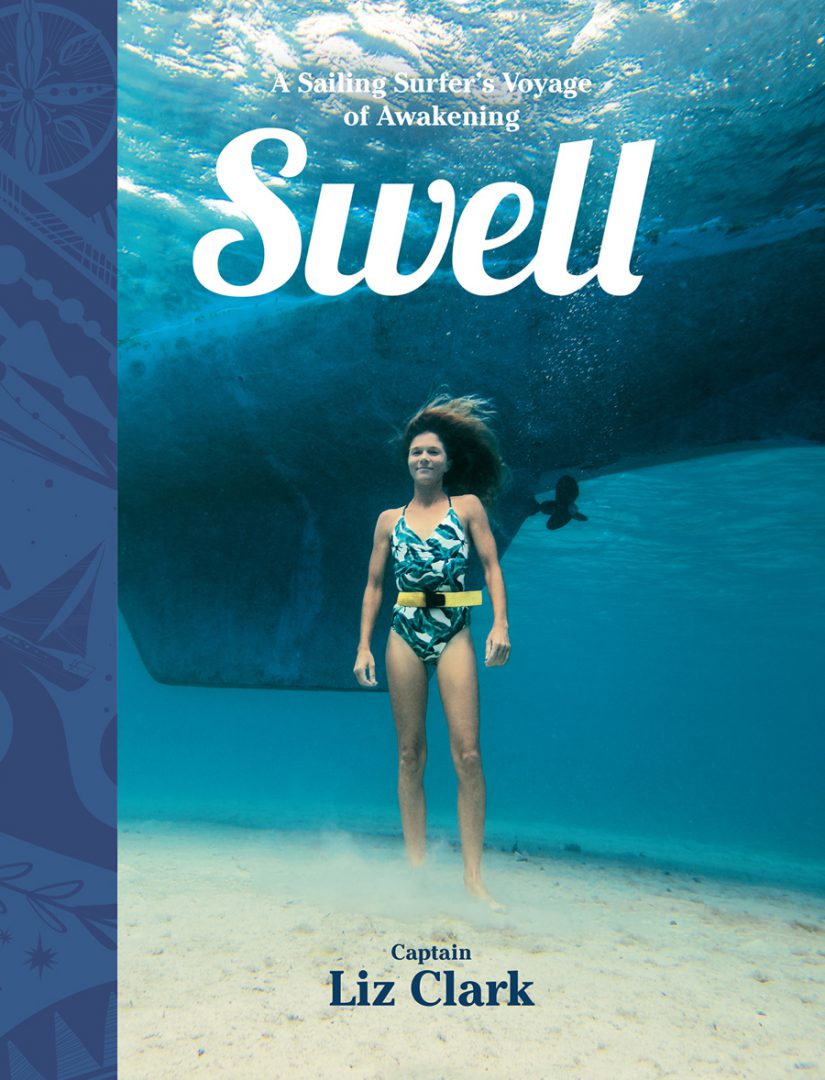 by Liz Clark
(Patagonia, 2018; 320 pages; $35.00 print, $14.95 ebook)
Review by Michael Robertson
Full disclosure: Liz Clark is a friend. I followed her adventures in Latitude 38 magazine almost from the start, then had a good fortune to meet her in person in French Polynesia in 2015, as she was putting the final touches on this manuscript. I wrote her story for Cruising World ("Still Riding the Swell," February 2017, https://www.cruisingworld.com/sailor-profile). So when I heard this book was out, I was eager to read it, and a bit nervous to review it — what if it missed the mark? How do you tell a friend their book doesn't warrant a good review?
I needn't have worried.
Liz delivered. I can wholeheartedly recommend this book to everyone — not sailors, not women, not young people, everyone. I loved it (and loved it despite knowing most of her story going in).
I'm a fan of the genre memoir and the great ones are not simply honest (though that's essential), but succeed in revealing to the reader something about themselves. In fact, in my experience, if a reader doesn't come away from a memoir feeling or understanding something more about themselves than they did before diving in, the author failed.
Of course, the only way for an author to do this is to make keen, personal observations about their own life experience and perspectives. Doing so, and doing it well over 300 pages, and the author is bound to connect with fresh insights about the human experience. This is what Liz has done.
The story is a 10-year window in the author's life, from a 22-year-old stymied by her over-the-horizon dreams, to a woman who's learned to appreciate her own strengths and to understand and address her own shortcomings. Her journey is over 20,000 miles aboard a 1966 Cal 40.
"I wish everyone could feel this deep liberation," she writes towards the start of her trip, exhilarated at casting off and away. And we do feel it. Liz carries us along, on a voyage that is about much more than sailing and surfing and exploring. The threads that are woven through are based on relationships, significantly with her mentor, her mother, her father, friends, lovers, and most significantly, herself. By the end she and the reader understand that its these relationships, good and bad, that allow everything else to matter at all. "…chasing my dream has taught me that happiness and self-love don't come from being the best. They come from pursuing our most brazen ideas and connecting to our own spirits, communities, and world. Being the best, or richest, or strongest, or sexiest — without feeling connected — doesn't sound heavenly at all."
Michael Robertson is editor of Good Old Boat magazine.