Sailor of the Month: Lee Brubacher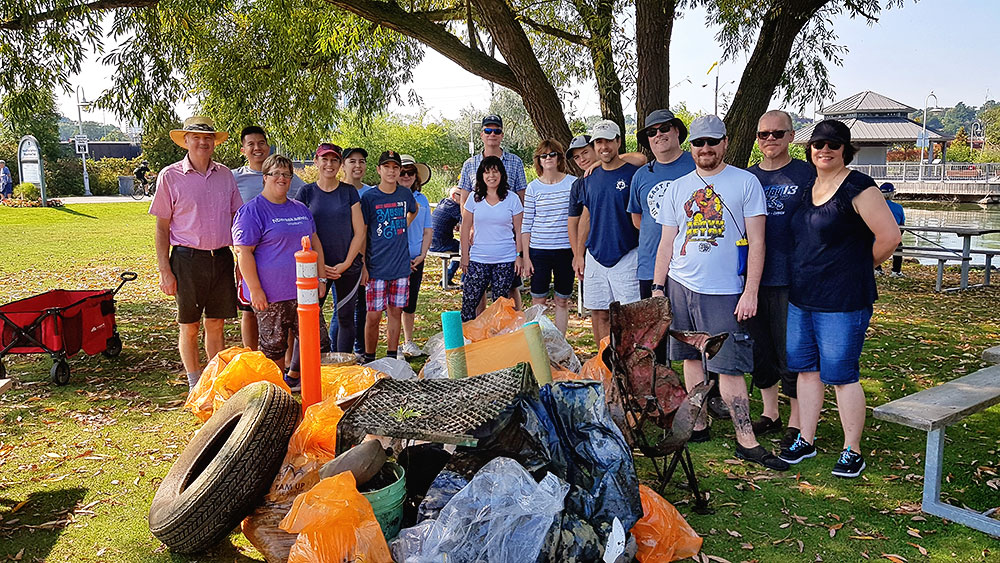 Lee Brubacher and 17 other volunteers from the West Highland Baptist Church of Hamilton, Ontario are our Dogwatch Sailors of the Month. In September of this year, these folks partnered with Oceanwise and The Great Canadian Shoreline Cleanup and spent a day picking up garbage from the Hamilton Harbour waterfront. Says Lee, "We were glad to do our part to clean up the water where we all sail, kayak, and canoe." We've included some additional pics below that tell the story.
And we want to remind everyone that happily, this story is not unique. There are regular coastal cleanup efforts nationwide and we salute everyone who pitches in, and we encourage all Good Old Boat readers to be among them.
Have a favorite sailor you'd like to nominate? Get a good picture of them and send it to me; maybe they'll be chosen. As always, I'm at Michael_r@goodoldboat.com