More Drones
Drones are everywhere, and here is a use case that might make a lot of sense. Imagine a Remote Controlled Lifebuoy. That's what the folks at OceanAlpha are calling their new water rescue drone. It can be lifted and thrown into the water by a rescuer, who then remotely pilots the drone to a victim (or two victims, as it has enough buoyancy for two) at 8 knots (faster than a professional rescue swimmer). Makes sense especially for cold water applications. Or maybe can be thrown from the deck of a cruise ship in a man-overboard situation. We just hope nobody ever has to send one your way.
Boat Show Blues
In case you missed the news, the folks who run the sailboat show that has taken place in Annapolis every year for the past 50 years, have cancelled the show for 2020. Annapolis had been an outlier, but now joins the growing list of cancelled boat shows and events.
We were pretty bummed when we decided we weren't going to attend. We'll miss seeing each other (the only time of the year many of us on the masthead see each other in person) and visiting with industry friends and Good Old Boat readers.
We're betting that the 2021 show will happen, and we're planning accordingly.
Stay safe and healthy.
Nautical Trivia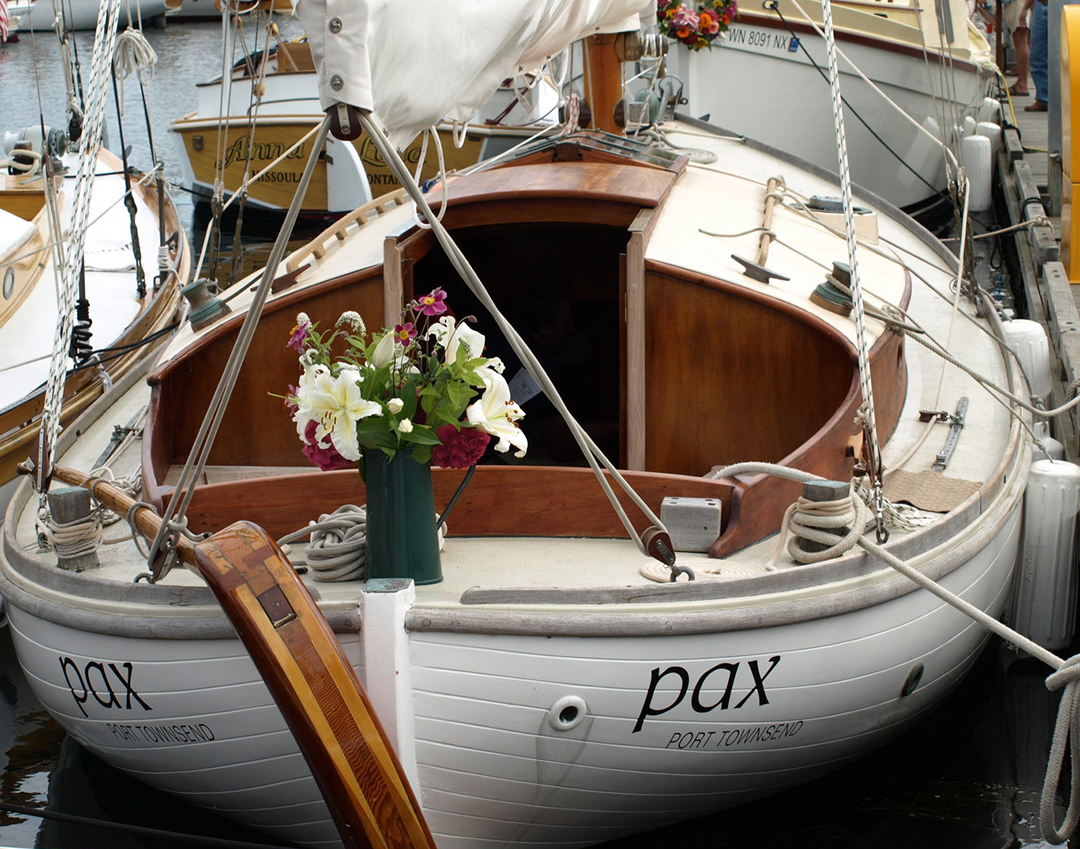 This month's trivia was sent to us by reader (and contributor) David Takahashi. David's been sailing his Alberg 37, Chikara-Ni, on Lake Huron's Georgian Bay for the past 30 years. He encourages readers to find a way to visit at least a few of the 30,000 islands in the Georgian Bay. But first he encourages readers to solve this trivia riddle…
What runs stern-to-bow on the starboard side of a boat, but runs bow to stern on the port side of a boat?
Well heck, we can't just put the answer right here.
You might have seen it while reading the question.
Tell you what, we'll put it below, just a few lines down…
Answer: The boat's name or registration numbers.