The Good, the Bad and the Worst
Last month, I put it to the readers about sailing movies. I suggested a few, but wanted to know which were the best, the ones people love to watch. The responses helped me to grow my own list. I also learned from our creative director that she's done all the heavy lifting on her blog: "The Ultimate List of 75 Sailing Movies." She even helped me remember the fantastic Ice Blink, about the Martin family.

This month, I'm going to give Rose Woodyard the first word, because she misunderstood the question, so we want to get her answer out of the way. But it should be noted that Rose's misunderstanding is evidence that she is far more literary than the rest of us (though there was a documentary made of this book). It should also be noted that Rose and her company, Newfound Woodworks of Bristol, New Hampshire, build the most beautiful cedar-strip boats you're ever likely to lay eyes on.
—Michael Robertson, Editor
***
My absolute favorite book of all time is The Boys in the Boat, by Daniel James Brown. I cannot say enough about this amazing, emotional, biography of nine Americans who won Gold at the 1936 Berlin Olympics! Keep the sails adjusted!
—Rose Woodyard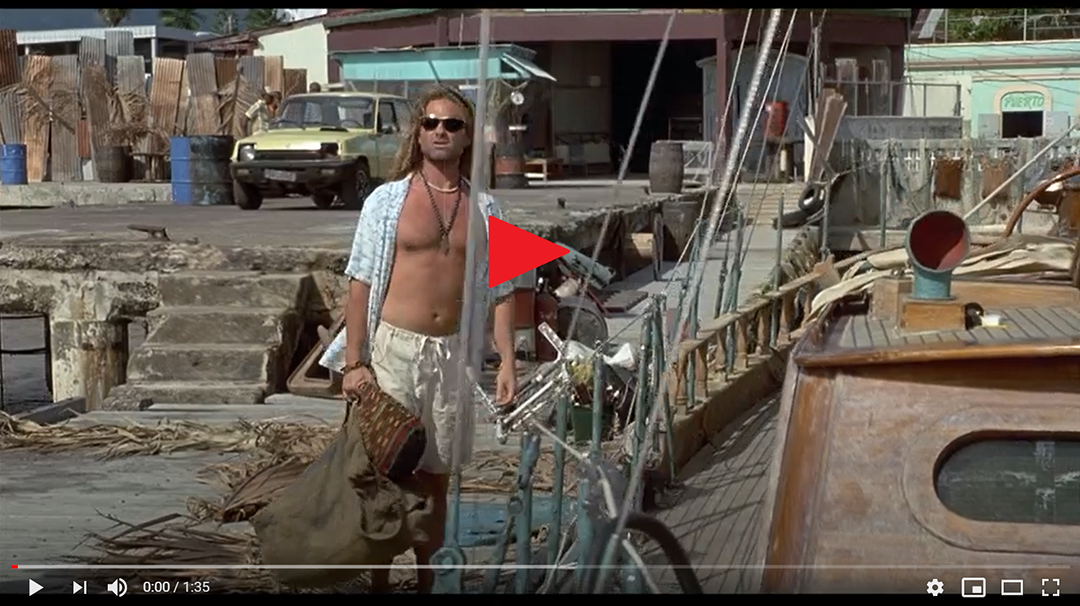 We watch our favorite boating film, Captain Ron, about once a year. We also "require" crew joining us for Caribbean bareboat charters to watch it before departure. We totally love the music – and wish the soundtrack was available somewhere for purchase!
—Bill & Kathy Crowley, Erewhon, Newport 30-2, Napa, California
Bill and Kathy, we were sure you're mistaken. Maybe it's not possible to find the Captain Ron soundtrack in the rack of your local music store, but surely in this digital age it's available online. Nope. We've spent the past couple hours trying to find the Captain Ron soundtrack for you and came up empty. But we did learn a lot.
Nicholas Pike is a sought-after, Emmy-winning film composer responsible for the Captain Ron score. Apparently, upon the film's release in 1992, Pike produced a CD of the soundtrack, on his own, for his own use. He distributed copies throughout Hollywood like a calling card, strictly to gain composing jobs. It worked, and he went on to compose for tons of movies, TV shows, and commercials. Yet this Captain Ron promo CD is super rare and the soundtrack is considered one of Pike's best unreleased scores. —The Editors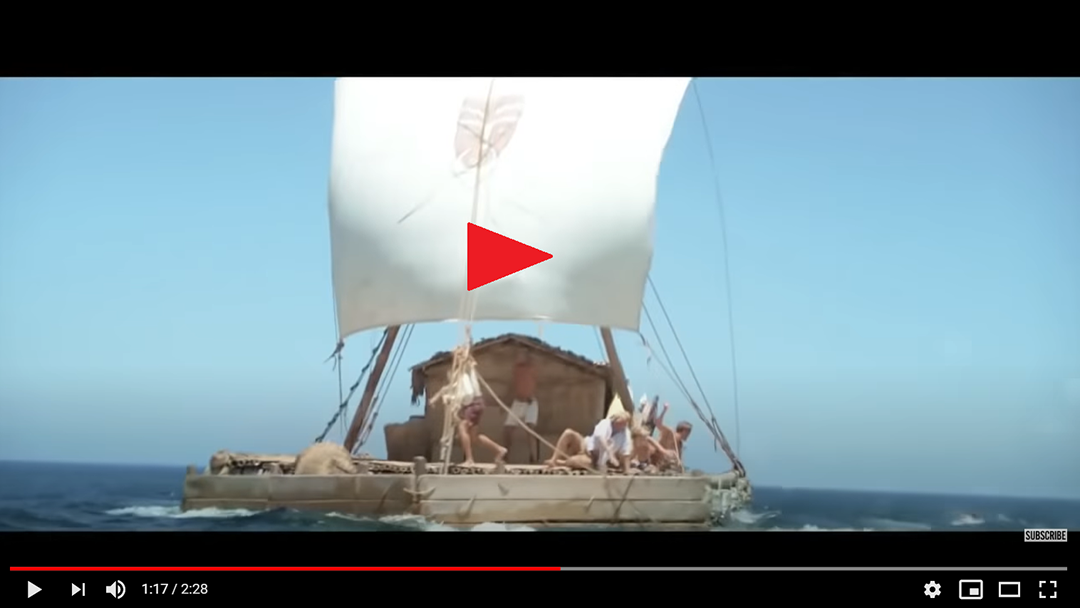 What could be more important than proving people came to North and South America by boat? Kon Tiki is a movie about Thor Heyerdahl's voyage. Those who think these continents were populated by people walking down an ice-free stretch of beach during the last Ice Age, have never sailed a boat. People came to America by raft; the Native American's (who make up part of my ancestors) knew how to sail a raft. The Polynesians populated all the Pacific Islands via sailing rafts. So how is it they could not have made it to the Americas? Continents are targets too large to miss. Thor Heyerdahl proved it could be done, and was likely done, 12,000 years ago. We sailors know this is how it was done. (We need an article about this in a boating magazine.)
—Raymond Nabors Ph. D.
Raymond, we agree with you that Heyerdahl's voyage to prove his cultural diffusion theory was important. And the voyage, undertaken in 1947, definitely puts Heyerdahl in the hero pantheon of Ernest Shackleton. But did you like the movie? And are you voting for the 1951 Academy Award-winning documentary shot in B&W by Thor himself, or the 2012 Hollywood version? —The Editors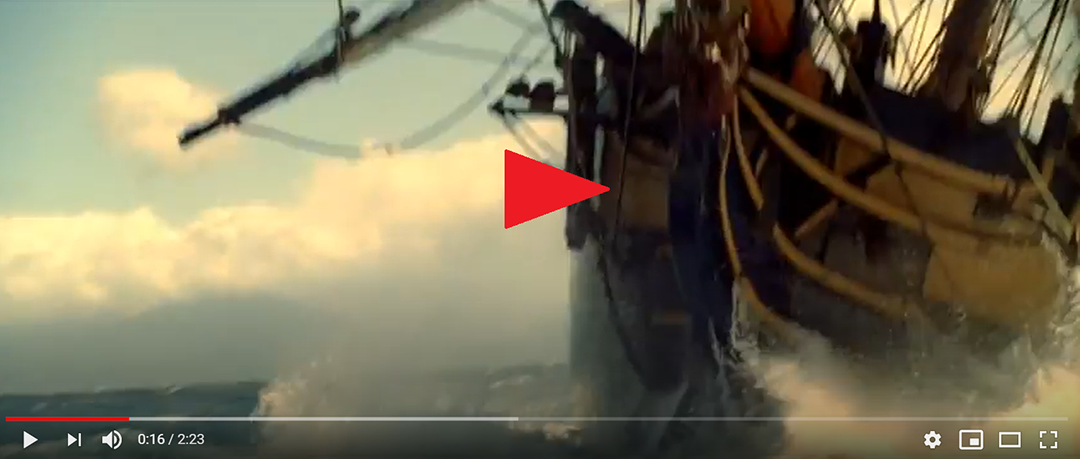 Here are four movies worth watching: Mutiny on the Bounty, Moby Dick, Pirates of the Caribbean, and Captains Courageous.
—Chris Jones, Cat-a-list
Your list contains all very good movies. The favorite has to be Captain Ron, hands down! It is so true and so funny!
—Robert Tuten, Huntsville, Alabama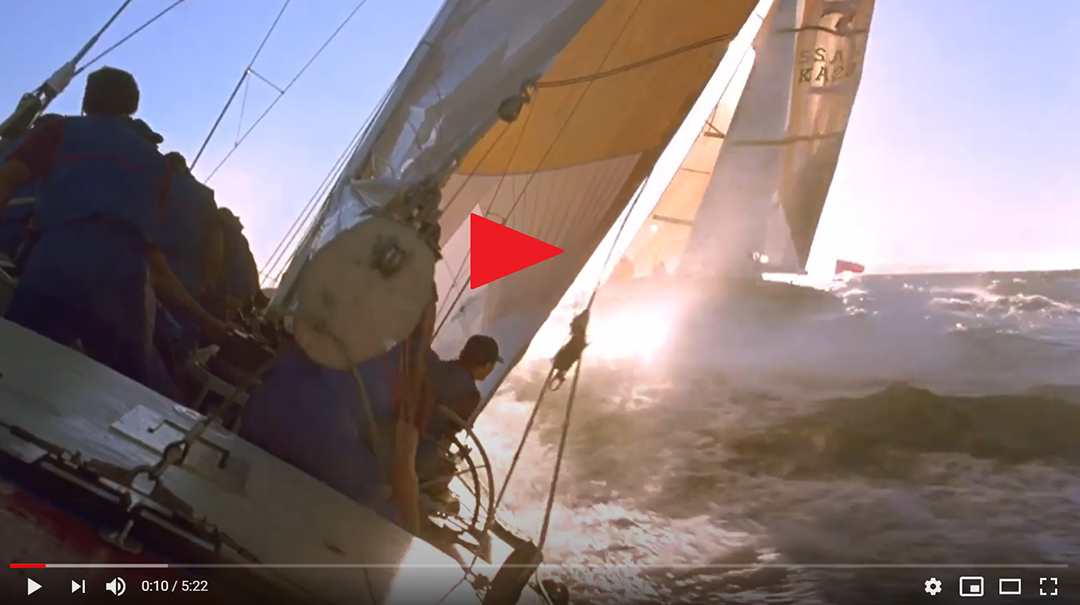 My favorite sailing movie of all times is Wind. I've probably watched it 20 times and it never gets boring, from the International Formula 18 regatta to the movie ending with the big Whomper. In fact, thanks for reminding me to watch it again tonight. I need my six-month sailing movie fix.
—Lee Luce, Nyack Boat Club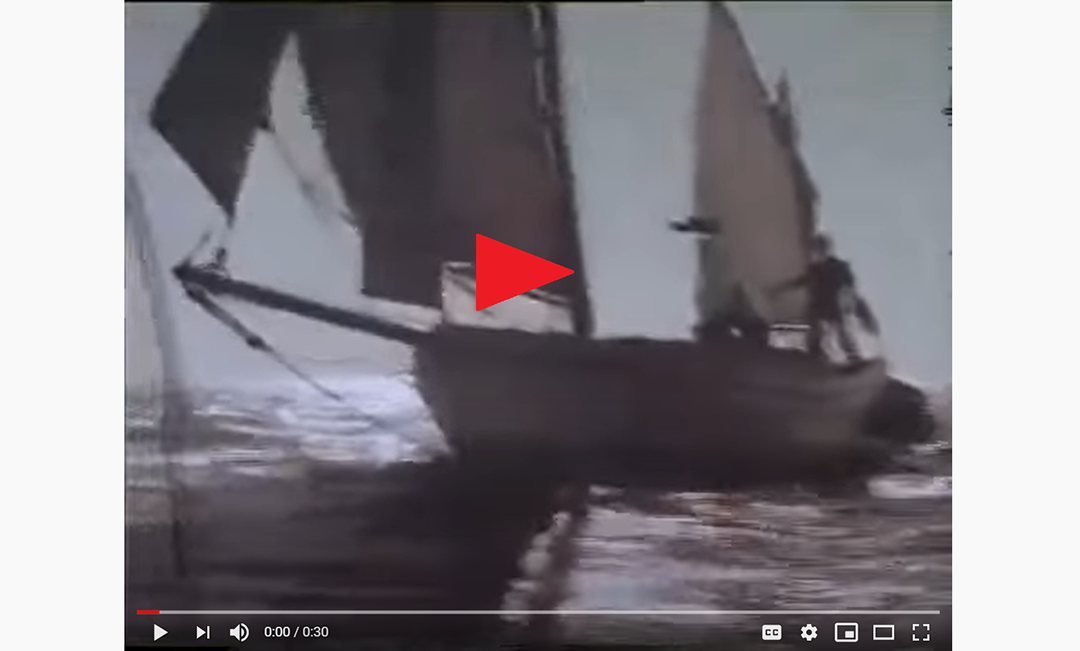 I am always interested in people's favorite sailing movies. Captain Ron appears frequently (and it's one of my favorites), yet my favorite I rarely see on anyone's list, The Riddle of the Sands. It's based on a book by Erskine Childers. I consider both the movie and the book to be excellent and highly recommend them.
—Guy Carroll
Thanks for this recommendation, Guy. We're embarrassed to report that we've not heard of this movie and look forward to enjoying it, we're intrigued by the premise. —The Editors
Perfect Storm.
—Ray James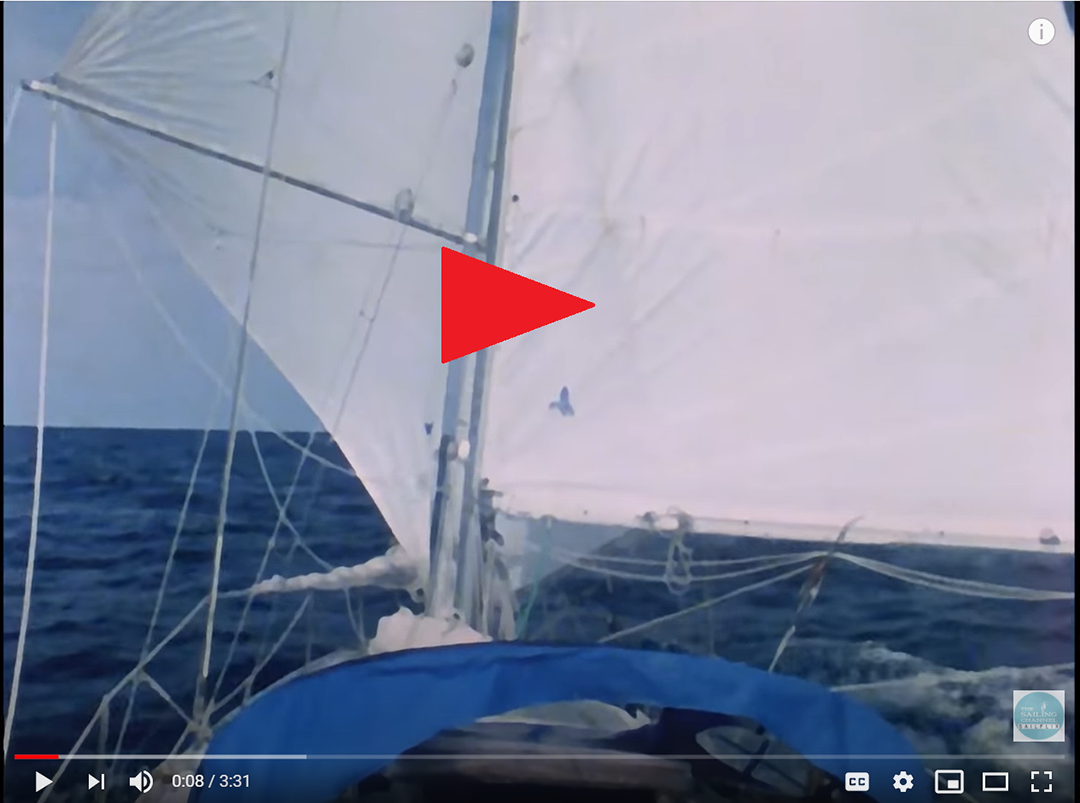 No list would be complete with the classic Jean-du-Sud. This is Yves Gelinas' telling the tale of his solo circumnavigation. He filmed it in 16mm.
Way worth the trouble!
—Greg Palardy, Behaviour, Ontario 32
Greg, you're spot on. Not quite 40 years ago, Gelinas sailed his Alberg 30 around the world. As a filmmaker, he filmed the voyage in a bid to pay for it. We suspect he was successful as this film scored big with every film festival it screened at. It was re-mastered not too long ago. It's a beautiful film and can be purchased easily for streaming online. —The Editors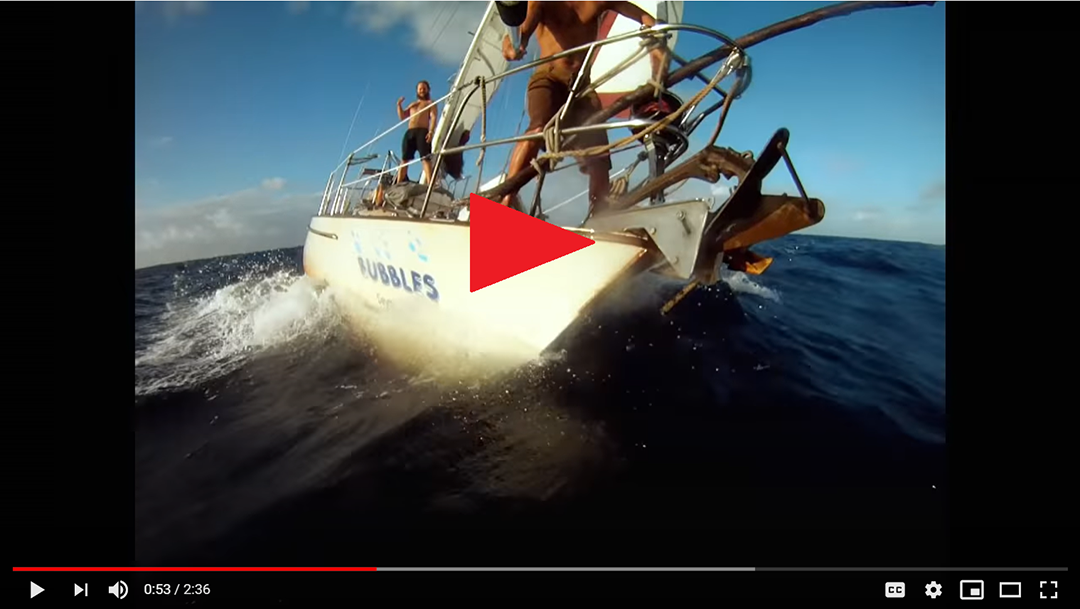 We of course love Captain Ron! We have also recently enjoyed Sea Gypsies and Chasing Bubbles, both excellent documentaries of voyagers. And yes, with All Is Lost, the only thing lost was 2 hours of my life which cannot be returned. Terrible!
—Joe Ricciardi, Escape Plan, St Simons, Georgia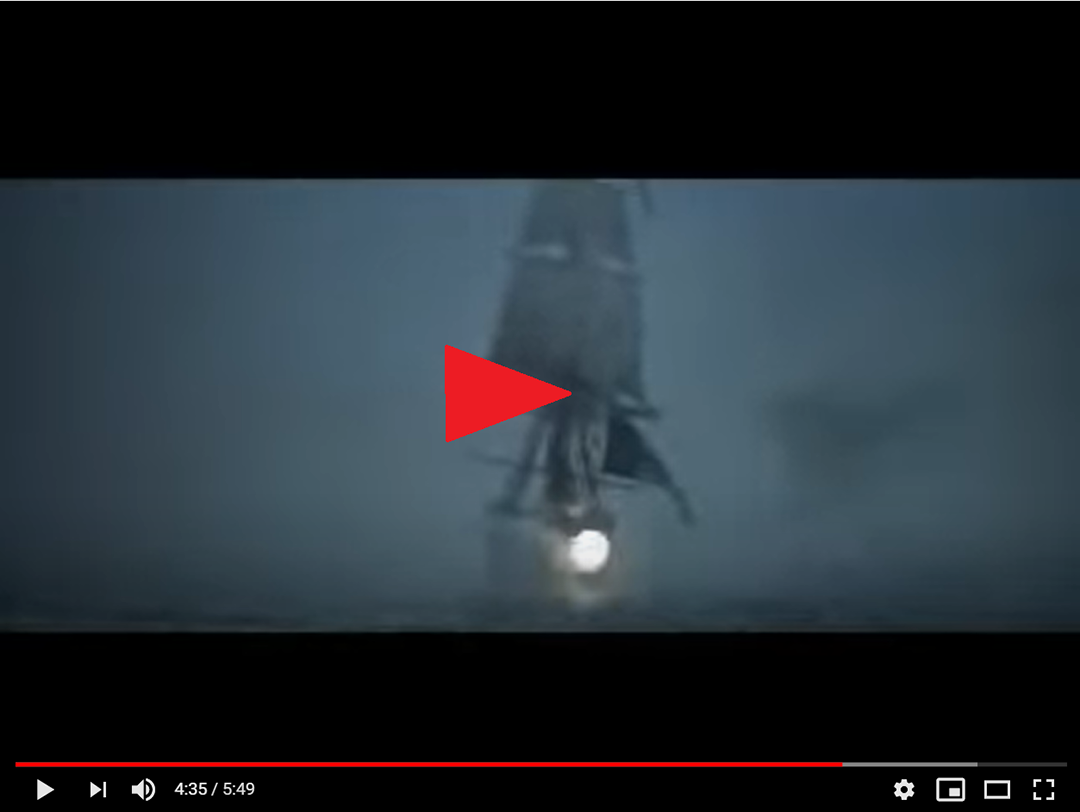 I have two: Master and Commander: Far Side of the World and the "Horation Hornblower" series on ITV/A&E.
—Jonathan Wexler, Portugal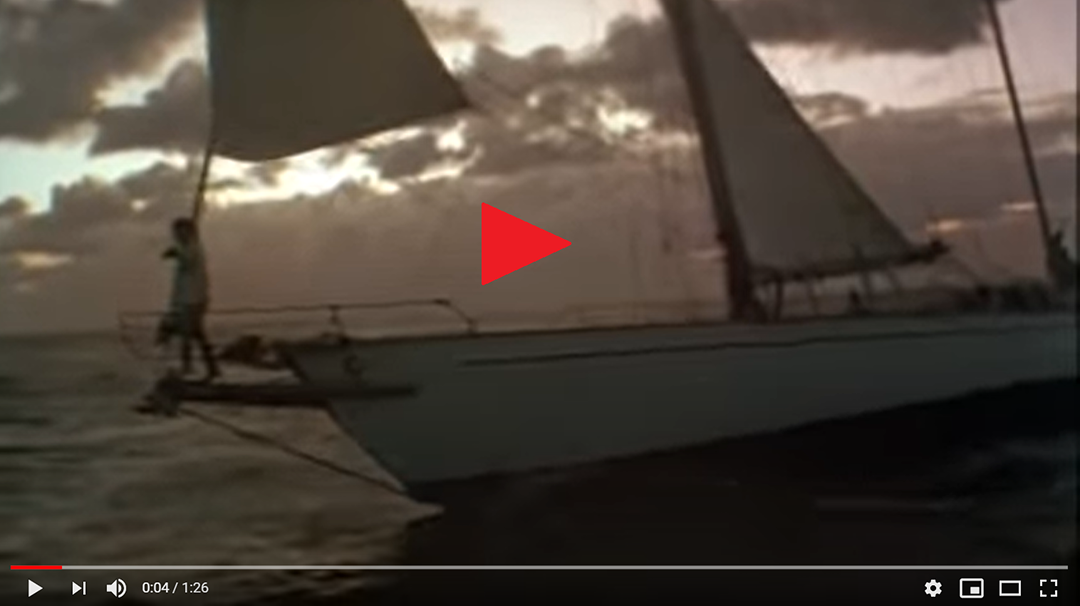 You have to add Dead Calm to your list.
—Bill Hooper, Saco, Maine
How about Master and Commander: Far Side of the World, the film about British navy square-riggers staring Russell Crowe as Captain Jack Aubrey, based on the book series of the same name. It was a great film!
—Jim Schroeger
Dead Calm.
—Toivo Rukholm
I like Summer Rental, it came out around the time I was learning to sail, thus reminds me of sailing.
—Phillip Thomson
Phillip…this isn't the non-sailing-movie-that-reminds-you-of-sailing list. But, because Summer Rental stars John Candy, and because John Candy's greatness cannot be overstated, we're giving you a pass, this one time. —The Editors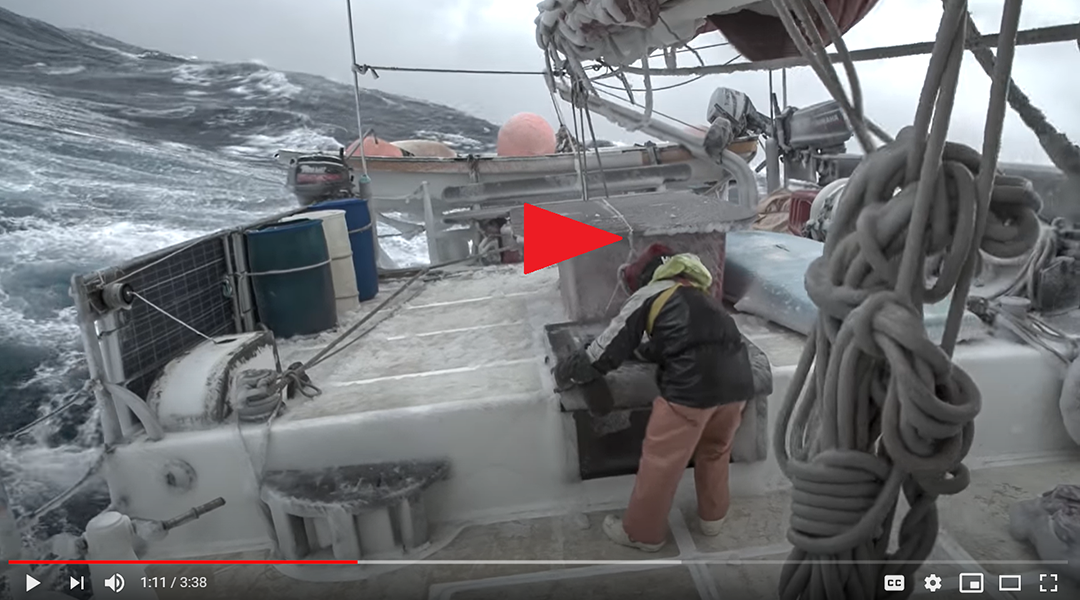 I saw Sea Gypsies recently and have been highly recommending it to our club members since. It's audacious! (I've heard Chasing Bubbles is good.)
—Sam Steele, Seward, Alaska
Wow, the Sea Gypsies trailer looks intense; this is another we're looking forward to watching. Thanks, Sam. —The Editors