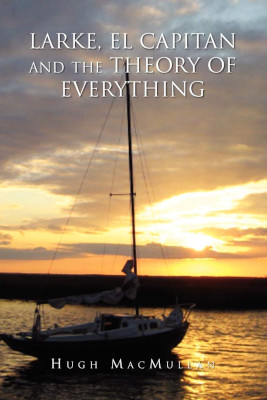 At the opening of the book, Hugh MacMillan (who has been a past contributor to Good Old Boat magazine) has just gotten a reprieve from a potentially terminal cancer diagnosis, and while he relishes the fact that he now has a longer lifespan ahead of him, he also realizes that life is finite and he needs to act on that fact while he can. He then embarks on a short cruise from the Philadelphia area to Maryland's upper Chesapeake along with his younger brother (the "El Capitan" from the book's title).
The author is a gifted storyteller. His remembrances of growing up in the 1950s, life-changing events, such as his learning experiences as a young officer in the pre-Vietnam Marine Corps, and — most importantly to this book — the tale of his southward voyage from his home to his brother's home on an 18-foot sailboat named LARKE make quick and entertaining reading. His tendency to use bizarre plot devices (for example, a genie in a bottle and a sea monster) are explained later in the book as his usual way of embellishing stories to make them more entertaining to the youngsters in his family. Unfortunately, some adult readers may find such contrivances a bit clunky or off-putting (for example, I couldn't get the "I Dream of Jeannie" theme out of my head while reading the passages featuring the female genie). Similarly, if the reader does not share the author's fascination with hook-and-line fishing, there are parts of the book that may prove a bit tedious.
Completely dismissing the book on that basis would be a shame, as the author has much to say and it is worth paying attention to. His philosophy, which is best summed up as "Life — and particularly life within a family — is a gift to be enjoyed and treasured to the fullest," is not a bad way to approach things, and summarizing life metaphorically in a short sailing cruise is a classic way to present the subject. If the reader can ignore (or, if he or she so chooses — embrace) the insertion of genies, etc., there is much that can be learned.
MacMullan hints that he has subsequently made more cruises on LARKE. It will be interesting to learn what he gathered from those voyages as well.
Larke, El Capitan and the Theory of Everything BY Hugh Macmullan (Xlibris Corp., 2010; 157 Pages)