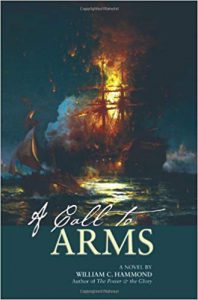 BY WILLIAM C. HAMMOND (NAVAL INSTITUTE PRESS, 2012; 256 PAGES; $29.95).
REVIEW BY KAREN LARSON

Novelist and historian William Hammond has been delighting readers of historical fiction since 2007, when the first volume of the Cutler Family Chronicles was published. A Matter of Honor was a big success and could rival Patrick O'Brian's Aubrey/Maturin series as one of the best naval historical tales of all time. As the series has moved along, key protagonist Richard Cutler has grown from young midshipman to captain and father of the next generation of Cutler seafarers.