Vintage Racing-Rigging Info Wanted 
Reader Hal Nash of Waldport, Oregon, wrote asking for our help. We don't have the knowledge he seeks and we referred him to riggers we know, but offered to also put the word out here.
Hal is restoring a 1962 Schock 25 he acquired in January. He's up against a few unusual "rigging schemes" he's not seen before. He's found precious little info online and would love to talk to someone familiar with 1960s-vintage racing rigging? If you know something, or know someone, or have advice for Hal, send Michael_r@goodoldboat.com an email and we'll pass on your contact info.
A Watkins 27 is not a Pacific Seacraft 37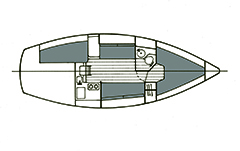 We're all still stumbling around wondering how we could have made such an error, but we did, and we want to let you know.
The May issue of Good Old Boat is days away from your mailbox. Inside (spoiler alert!), we've got a great review of the Watkins 27 by Allen Penticoff. But the little line drawing in the spec box at the end of the article, the one that shows the cabin layout, is not of a Watkins 27, but of a Pacific Seacraft 37.
The artist who does our line drawings? Not his fault. He delivered the correct file. On our first-pass review of the issue proofs, we didn't yet have that line drawing in place. In the second pass, it was there, but we got it wrong and we all missed it.
But, while we didn't catch the error in time to stop the presses, we were able to correct the digital issue. So, digital-only subscribers will be none-the-wiser, but to our print readers, we apologize. The line drawing here is of the Watkins 27.
Have You Heard?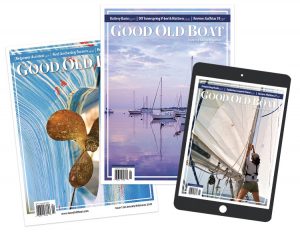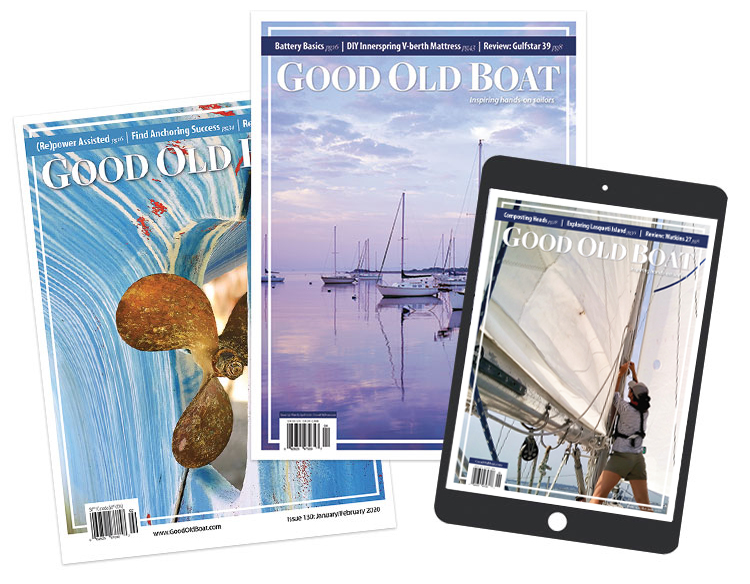 We've spread the news far and wide, via email and Facebook, so we've likely reached you by now if you're reading The Dogwatch, but just in case we haven't…
Given the pandemic crisis, we're giving away to the world—no charge, no strings—the digital versions of our March/April, May/June, and July/August issues of Good Old Boat magazine.
Want yours? Click to download your copy today.
We Want to Hear from You!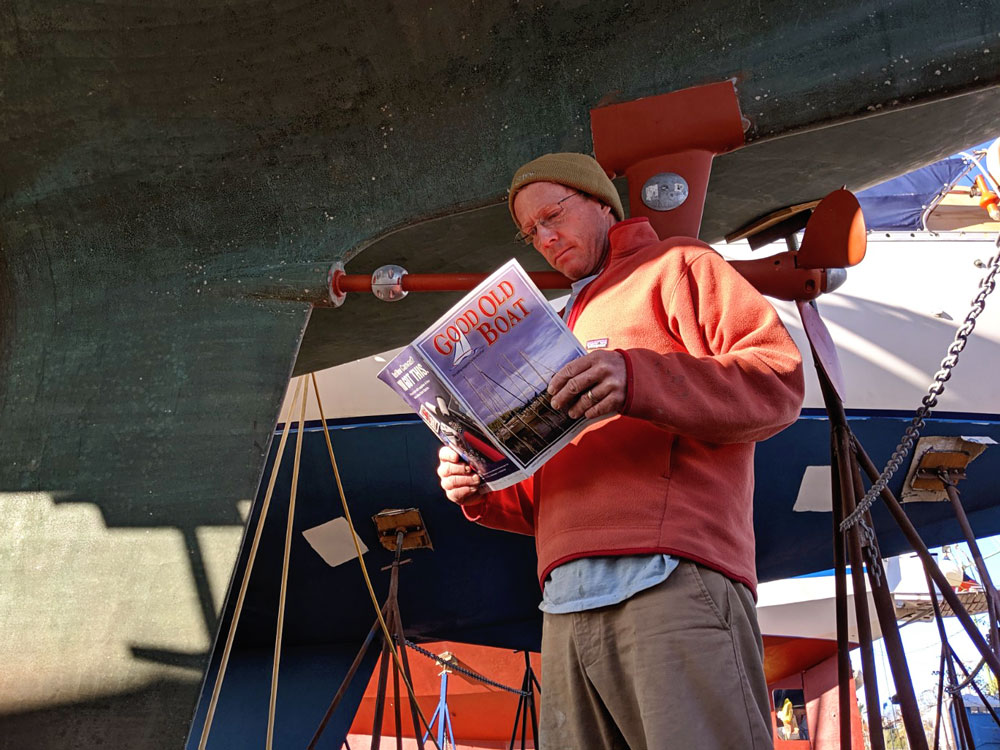 We want your help, and we're willing to offer you something for it.
We want to hear from as many readers as possible about the products or services you've discovered/purchased/used that are advertised (or advertised in the past) on the pages of Good Old Boat magazine. Tell us your story, about learning about the product and about using the product. We give bonus points to readers who include a photo of themselves with the product. We'll send (for free!) a Good Old Boat hat or shirt to any reader who sends us all of that, plus a photo of an aid to navigation from the area they sail, the more interesting the better.
We appreciate it. Our advertisers provide a chunk of the revenue needed to make our magazine; by sharing reader feedback, we hope to remind them that their ad budget is well spent in Good Old Boat, especially during these times.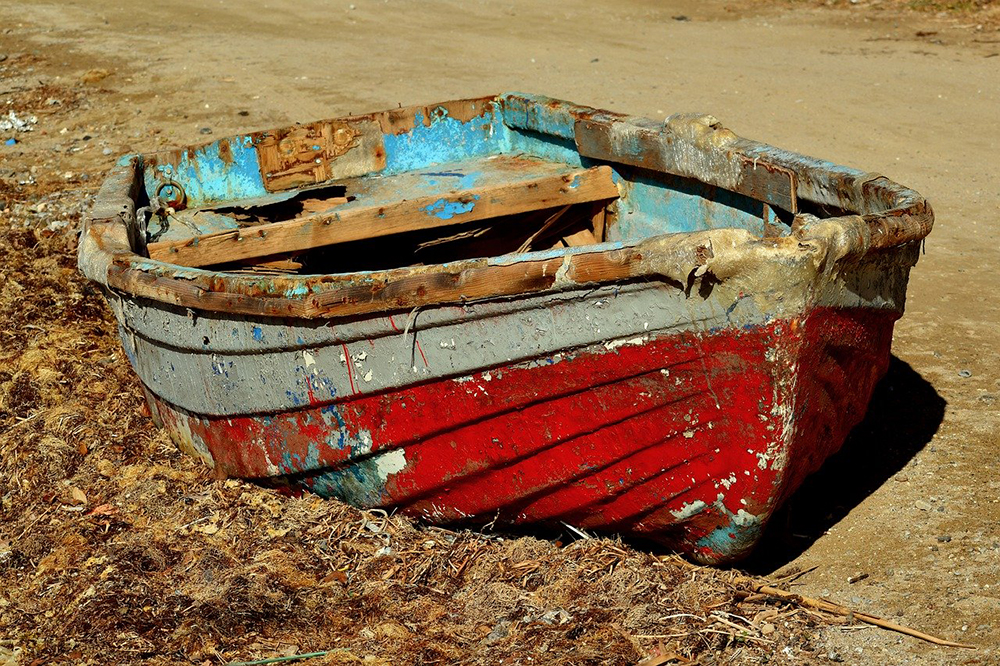 Nautical Trivia
Here's an etymologic brain pleaser for everyone stuck at home at this time…
So, I've been wracking my brain for weeks trying to remember…nothing, but you've heard that phrase all your life, yeah? But what does wrack mean? Apparently, it means to drive or move, especially before the wind. Got it, so wracking my brain is like driving it, urging it, to remember something.
But before the wind? Now we're hinting at nautical origins.
As a noun, wrack refers to remnants of destruction. Specifically, parts of a shipwreck.
And the high-tide line, where all those pieces of seaweed made it, only to be left to dry when the water receded? That's the wrack line. Because that's where pieces of wrecked ships would wind up, like the seaweed.
And now, wrack is a noun that also has come to refer to marine vegetation that is either floating or has been cast ashore.
So, from this day forward, we're leaving "high-tide line" to others; it's the wrack line for us.