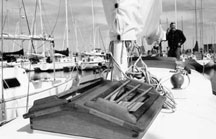 Building your own (leakproof!) classic hatch
When Mary and I bought our 1965 Alberg 30 we knew that replacing the forward hatch was going to be one of many projects. Down below there was no indication that the old hatch was leaking, but it was certainly an eyesore when viewed from on deck.
One day at the Oakland Yacht Club we saw a very beautiful all-wood sailboat that had an extraordinarily beautiful butterfly hatch made of teak and glass. We know that the classic butterfly hatch has a nasty reputation of leaking like a sieve, so we decided to design and build a hatch that captured the beauty of the old butterfly hatch but had the integrity of a one-piece unit.
Regrettably, the Alberg 30 hatch opening was neither a square nor a rectangle, but a trapezoid shape. This required a lot of hand-filing on the box joints. Any boatowner who has a square or rectangular hatch opening will find the job much easier, but building a "sacrificial goat" experimental hatch out of pine is still a good idea. Who needs to ruin eight board feet of teak at $15 per board foot?
This project cost about $200 to build and took us 24 hours to construct. It was worth every dime and every hour.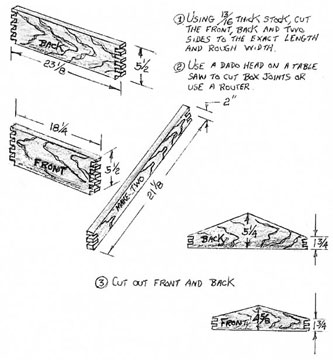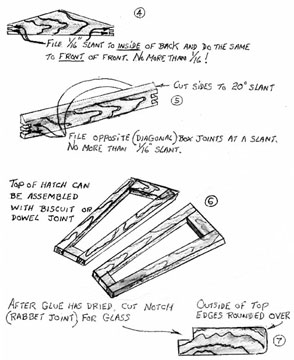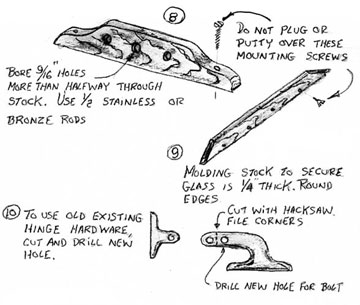 Article from Good Old Boat magazine, November/December 2001.