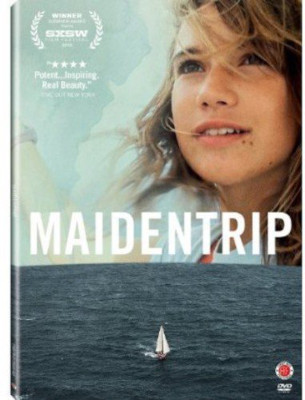 In 2010 the sailing community was abuzz with the audacious and apparently wholly spontaneous competition of three young women vying for the world record as the youngest female circumnavigator. Australia's 16-year-old Jessica Watson set sail from Sydney on 34-foot Ella's Pink Lady on October 18, 2009, and returned on May 15, 2010. At 15, American-born Abby Sunderland left Del Ray, California, in January 2010 but abandoned her quest in the Indian Ocean.
The third and youngest of this group was Laura Dekker of the Netherlands, who announced her intention to join in this competition when she was 13. This led to a protracted child custody case in the Dutch courts that prevented her from leaving for nearly a year. Laura began her attempt on August 21, 2010, setting out from Gibraltar and captured the record as the youngest female sailor two years later when she crossed her track on January 21, 2012. She was 16. From the beginning, Laura made no effort for a non-stop circumnavigation, saying she preferred to see the sights and enjoy the voyage. Her boat was a 38-foot Jeanneau Gin Fizz ketch named Guppy.
I am not a fan of sailing stunts, non-stop races, singlehanded circumnavigations, or world record attempts. I basically ignored the whole media circus and chose no side in the debates that surrounded these three girls' attempts. So I might have been the wrong one to review Laura Dekker's movie, Maidentrip, released earlier this year. Or perhaps not.
Through her movie, Laura Dekker won my complete admiration and respect for her achievement. She was and remains an accomplished sailor, who was fully up to the goal she set for herself. She proved it to the world first with her record and then again with this new movie that has been patched together primarily from scenes she shot while onboard.
In an hour and a half, viewers see a very capable 14-year-old girl mature into a competent and independent young woman of 16. We enjoy the pleasant cruising scenes. We witness some of the rough times aboard and experience her frustration. We watch as she pulls back from parental involvement as a typical 16-year-old might do while cutting the apron strings. What may be unique is that, when challenging authority, this 16-year-old had already lived independently for more than a year and in very challenging conditions as the master of her own vessel. In doing so, she had clearly grown her wings and earned the independence she believed she deserved.
There are subtitles in parts of the movie. Laura speaks Dutch some of the time and very credible English some of the time. I thought the subtitles might detract from my enjoyment of the movie, but they did not. I became fully immersed in the challenges experienced by this young sailor.
Laura should be very proud of her accomplishment. My only advice would be to set new and challenging goals but to forgo any further world records. She's been there and done that and surely earned the T-shirt.
Her challenges now should center on developing the next steps toward new goals for what promises to be a very interesting life.
Maidentrip, A feature film by Jilliam Schlesinger Produced by Wild Shot films in Association with Pilot, 2013.