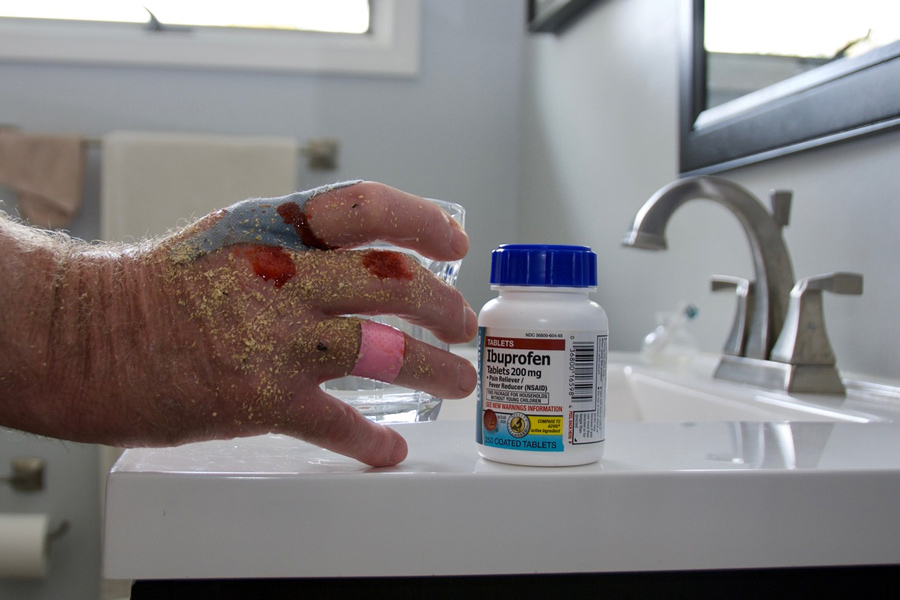 This project, like so many others, just didn't go as planned.
A surveyor had pointed out the need to replace a failing exhaust hose on Second Star, the 1993 Sabre 362 I'd just bought. Complying with that recommendation had consumed my day. At first the work progressed as I'd hoped, both ends of the hose were easily accessible and within a few minutes I'd disconnected the hose and clipped the wire ties securing it. But then the battle began, with me losing at several attempts to remove the hose.
The hose passed through a bulkhead and made a gentle turn through another bulkhead into the lazarette to the exhaust port. Seemed straightforward. But move it would not.
I eventually grew frustrated to the point of surrendering my DIY credentials to the yard, paying good money for their assistance. Two beefy guys ultimately twisted it until it broke free. The culprit was a single heavy-duty zip tie lurking between the bulkheads, beneath a full 40-gallon fuel tank under the cockpit sole and behind the holding tank. In a word, inaccessible.
Another time, Second Star's propane solenoid failed. It was accessible, located near the tank in the starboard aft lazarette, but burdened with extra hoses and valves for the stove and a grill. I knew the pressure gauge was suspect and because there were no gas sensors or automatic shut-offs, it was time for a complete upgrade. Digging in, the scope of this simple project grew to include replacing the propane locker drain hoses and the bilge pump hose that ran under and behind the propane locker. But there was no visible means of accessing these hoses. Like a scene conjured from the Sorcerer's Apprentice, all the bits and pieces must have danced themselves into position.
Lying on my back in the quarter berth, showered in sawdust from using a sabre saw cut an access hole, I discovered a critical bulkhead was set at a slight angle; the inspection hatch would not fit as planned. Eventually I cut the hole correctly and disconnected the drain hoses, but the bilge pump hose would not budge. I contorted myself to peer in. There, lying beneath the steering quadrant deep within the hull, beyond an arm's reach, lay a solitary wire tie.
I appreciate the efforts builders make to build quality boats economically. It's faster and easier to build boats from the bottom up, installing systems before enclosing them with bulkheads, cabin soles, headliners, and cabinetry. But would it be too much for them to think about the not-so-good old bodies that will eventually be maintaining their good old boats? Have any of them tried to re-bed a stanchion base on a boat with a fiberglass headliner?
Heading home after a long day at the boat yard, I pulled into the drug store for band aids and ibuprofen. Longing for a hot shower at home, I thought: "there ought to be a law, a simple law that requires designers and builders, before putting a boat on the market, to remove and reinstall all the fittings and equipment that future owners will need to maintain or replace." Yes, a law, an act of Congress even. How about the Design Accessible and Maintainable New Boats for Our Aching and Tired Sailors Act? I'm going to call my representative.